We have made improvements on CAPTOR-S, our data adquisition system for dial indicators.
The first version that we presented you a few months ago, included in the CAPTOR-S PDA kit, enables to send the data measured by dial indicator to a PDA. From now on, a second option will be available for CAPTOR-S: send the data measured by dial indicator to a PC equipped with a Bluetooth receptor. This option is available with CAPTOR-S Win kit.
Both versions work with the same software that will enable you to:
use the same kit with several checking fixtures
create measurement programmes with customizable elements: control tolerances, correction factors, dial indicator sign, pictures of the checking fixture and of the control points, etc.
collect the values measured by the dial indicator without having to write them down manually.
calculate the Cpk of the series of part measured from the tenth part.
save the measurement data with the date, time and name of the person who made the measurements thanks to the option of customizable user profiles.
export the measurement data thanks to the customizable data export sheets. The data can be exported in .csv (Excel) or Qs-Stat formats.
The savings calculation table available on our website will enable you to calculate the time and money that you can save by using CAPTOR-S depending on the use you would like to give it (number of checking fixtures for which you will use your kit, use frequency, etc.).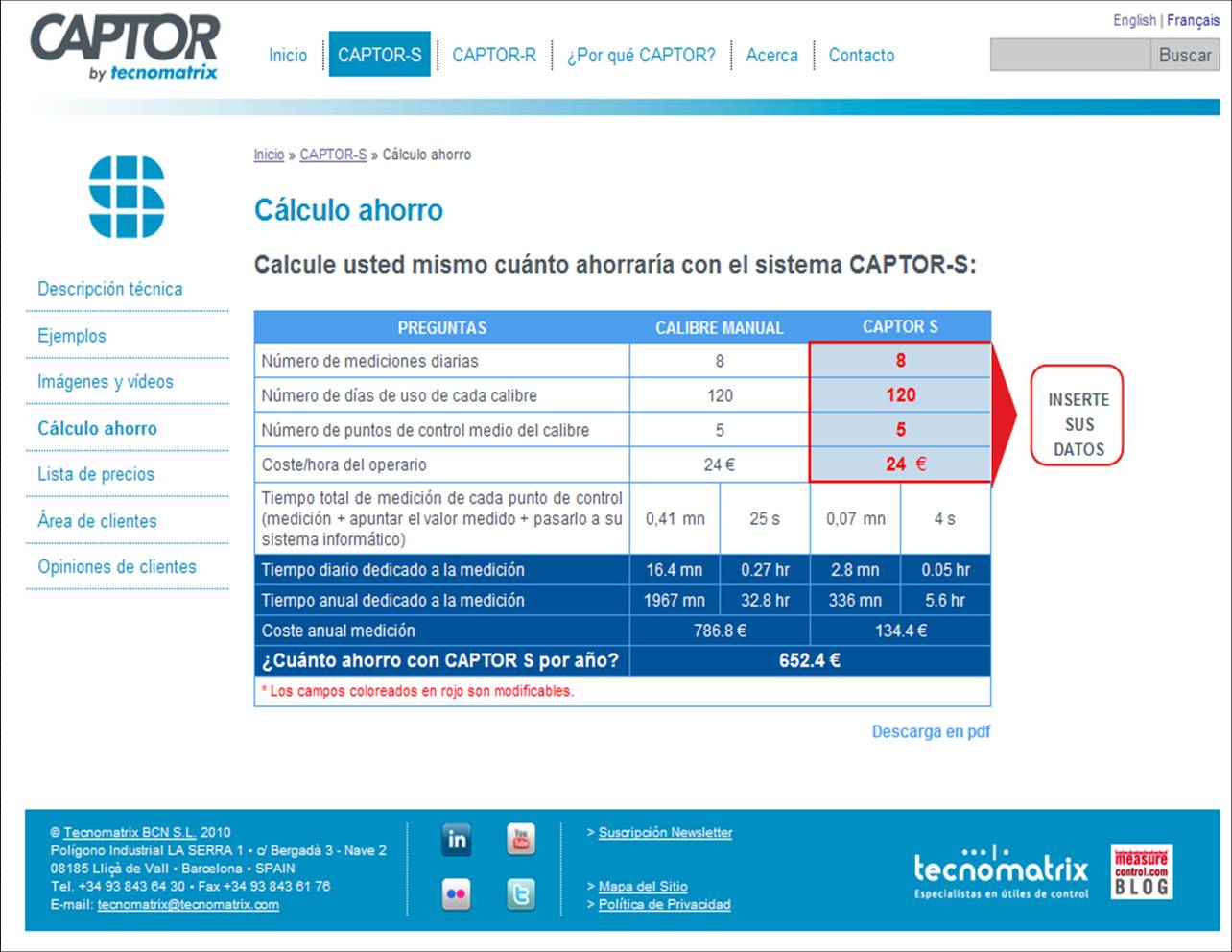 For more information feel free to visit our website www.captorsystem.com or to contact us.